Running Again !!!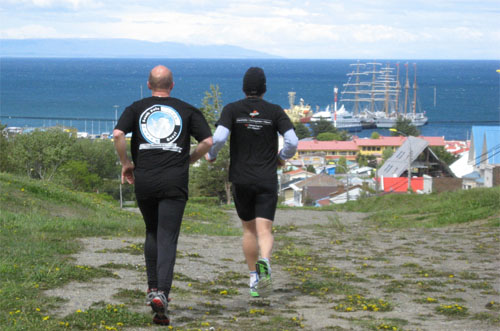 With only a few days to go before we leave, we started feeling a little out of shape- so we took a break...and went running !
The scenery around Punta Arenas is amazing, and it was great for the crew to take some time having a breather. We have all been "Skyping" our families daily...it is something we really look forward to.
With only two days left until we leave for Antarctica, the enormity of the task that lays ahead is totally starting to sink in...
Monday November 24 2008 :: posted by Ray Zahab